Move over Obama Girl, I got a crush on him too!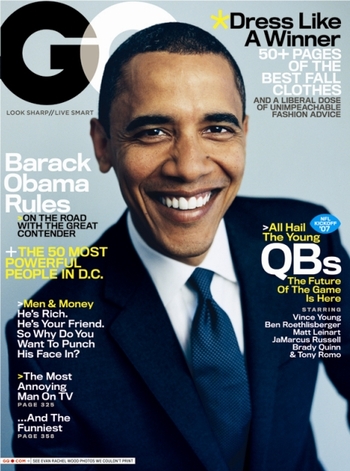 Take me big daddy! Take me!!
I've spent the day stalking Obama online. I never remember having a politician crush like this before. He's so dapper, so articulate, so handsome, so humanitarian, with such a warm humor. And the way he stood up after the LA debate with Hilary, and gently held the chair for her.
I just want to crawl into his lap while he whispers "HOPE" in my ear.
Obama's the perfect man!
My girlfriends have been telling me that to find the perfect partner, I need to make a list of what I want and send the list to the universe. And now I know what goes on the list.
Kristina's list: What I want in a partner
1. That he be Barack Obama.
Man, if he get elected, I'm first in line to be his intern!
Oh baby! See you at the poles tomorrow! I mean…polls!
Love, Kristina Obama-Wong
Category: Obama is hot