PRESS
RECENTLY FEATURED IN THE NEW YORK TIMES!
CHECK OUT THIS WRITE UP IN THE LOS ANGELES TIMES!
Kristina Wong's stereotype-skewering humor: Stop and think about it

CHECK THIS WRITE UP IN THE GUARDIAN!
Kristina Wong: pushing the envelope on race, rights and America
Interview with Ideal Woman
PRESS ON THE WONG STREET JOURNAL
"Off Color:  Kristina Wong Tackles Money, Power, Identity in a New Show"–NBC News
"Kristina Wong Tackles Money and Power in One Woman Show." –NBC Video
"Comedian Kristina Wong Turns the Tables on Asian Stereotypes"– Radio Appearance on KQED Forum
How Comedian Kristina Wong Went Viral, Then Took Her Art And Activism Offline
The time the Chinese-American performer became "white" in Africa. —
Huffington Post
Comedian Kristina Wong tackles race and global poverty with new LA show — KPCC Take Two Public Radio Interview

"Wong Street Journal promises whip smart social commentary, a deep earnestness underneath LA-bred irony, and outrageous humor… The show maintains its hilarity and accessibility without ever talking down to its audience. Wong Street Journal is absolutely worth seeing." Hyphen Magazine
"It deserves wider exposure… it's the kind of politically focused theater that not only makes you think and question your own preconceptions but also have a great time doing it.– San Francisco Chronicle REVIEW

"Wong is never didactic, preachy, or monotonous and skillfully keeps the show bubbling along at a fast and funny pace. Bursting at the seams with imagination and powered by Wong's energetic performance, the show breaks down its subject matter with wit, humor, and intelligence."
–BeyondAsiaPhilia: Review
"Extremely entertaining" – TheBroadwayBlog
San Francisco Chronicle INTERVIEW

 "Walking into political terrain can sometimes feel like a laborious lecture, but Wong's freak flag waves too high for a boring podium presentation on inequality and white privilege." — LA CANVAS Review

"An insightful twist on the Asian American Experience." — The Wellesley News
"Rather than discuss stockroom conversations or Wall Street ethics, The Wong Street Journal delves into other treacherous territory." –Harvard Arts Blog
Colorlines: Three Questions for Kristina Wong, Comedic Pioneer
"Acting Up & Acting Out: The Wondrous Work of Kristina Wong" Reappropriate – Feature, June 16
Blogher.com – Feature, June 17

Podcast: On the Mic With Tim Drake
Kristina Wong's Wong Street Journal at REDCAT –Cal Arts Podcast
Interview on The Marilu Henner Show
Interview with Halo Halo TV…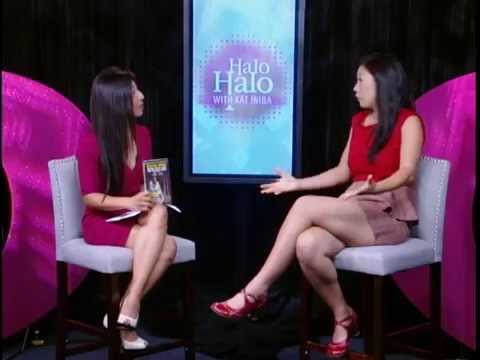 PRESS ON GOING GREEN THE WONG WAY…
GRIST: The misadventures of eco-comedian Kristina Wong will make you LOL
"Gutsy… Sparks flying with every line.  Five stars!"  — Broadway Baby, UK
"Wong as a performer is a joy to watch. She crackles with energy and beneath that bubbly personality is a highly talented comedian that can nail a punch line within an inch of its life.  –Hairline, UK
"A hysterical romp through green living and political incorrectness." — LAist
"Wong is an energetic, witty, uninhibited performer… a seamless, sure-fire comedic turn."  –Backstage West
"A smart, brazen and raunchy parody of political correctness." — LA WEEKLY
"Wildly imaginative … Extremely funny.   —Miami Herald
"Going Green the Wong Way might be one of the most ridiculous shows we've ever seen, and we mean that in the best of ways…. Wong took a seemingly overworked topic like sustainable living and turned it into a surrealist, hilarious ride."
– Miami New Times
"Kristina Wong is a funny — no, make that an extremely funny — performer with a wildly imaginative, sometimes raunchy sensibility. "  — Miami Herald
"Kristina Wong is a terrific physical comedienne whose love of dry humping, scrambled TV porn, reusable female necessities, scatology and vegetable oil make her highly qualified to be an ecological martyr." — Miami Art Zine
"When things go wrong for performance artist Kristina Wong, you know it's going to be a spectacular mess… There are hundreds of ways to go wrong when attempting to go green, but going Wong can only ever be right."   – San Francisco Bay Guardian
"While her hilarious tales of being a "missionary of recycling" might make her audience laugh, the sustainable schtick isn't just an act. Wong is serious about practicing what she preaches."   — Good Magazine
PRESS ON WONG FLEW OVER THE CUCKOO'S NEST…
"One woman show keeps the laughs coming as it tackles issue of depression."
– Philadelphia Metro READ ARTICLE HERE
"Raucous and irreverent — that's Wong in a nutshell."
– The Associated Press
"Wong's one person show injects her trademark irreverent humor into a work of unblinking social commentary"
– San Francisco Bay Guardian READ ARTICLE HERE
"Wong's work is compelling because it is, by turns, confrontational and candid, acerbic and guileless, cartoonish and so razor sharp it draws blood. Plus she masterfully uses ambiguity to provoke thought."
– NY Arts Magazine READ ARTICLE HERE
"Solo artist Kristina Wong unveils a string of imaginative surprises as she supposedly examines the high rates of depression and suicide among Asian American women. She darts around this grim subject with the kind of meta-theatrical wit that creates one of the funniest shows in town and engenders a level of audience participation that's enthusiastic without becoming embarrassing. Then she ends with a sobering coda — another kind of surprise after all the laughs. It's a wild ride, and Wong's a magnetically energizing artist. "
– Don Shirley, LA City Beat READ ARTICLE HERE
"Kristina Wong is a fresh and bold new voice– funny, fluid and wickedly satiric. I'm so relieved she is an Asian-American gal! A Lily Tomlin of one's own."
– Alice Tuan, American Theatre Magazine READ ARTICLE HERE
"Kristina shows that craft, and creativity itself, can raise awareness and give every quiet voice a way to be heard."
– Vogue Knitting READ ARTICLE HERE
"Critic's Picks! Summer Arts Preview, NY Theater… Highlights of festival are Kristina Wong's Wong Flew Over the Cuckoo's Nest from Los Angeles…"
– New York City Newsday READ ARTICLE HERE
"Artspick Philadelphia"
– Philadelphia City Paper READ ARTICLE HERE
"Nest-ing Instincts"
– Article in Yarn Market News. READ ARTICLE HERE
"Performer takes jabs with knitting nuttiness"
– Anchorage Daily News READ ARTICLE HERE
"Knitting serves as metaphor in play about suicide"
– Homer, Ak News (pre-press write-up) READ ARTICLE HERE
"Mental Illness examined through humor."
– Homer, Ak Tribune (pre-press write-up) READ ARTICLE HERE
"Wong's solo show explores truth, fiction and knitting"
– San Antonio Express- News READ ARTICLE HERE
"She flew over the cuckoo's nest at CSULB"
– Daily 49er of Long Beach READ ARTICLE HERE
"Kristina Wong is a hilarious and cutting-edge performance artist…"
– Asianloop.com READ ARTICLE HERE
"Kristina Wong's brave, honest and wickedly funny performance is breaking the silence and shame around mental and emotional health challenges facing Asian American women. Wong Flew Over the Cuckoo's Nest is a one of a kind show that speaks to pressing issues in Asian American communities, ranging from "model minority" expectations to exoticized representations to individual and collective trauma."
– Miliann Kang, University of Massachusetts, Amherst, Assistant Professor, Women's Studies
"Kristina's performance is not only relevant, but neccesary on all of our college campuses and theatres. She captures the audience with her witty, original, intellectual humor while simutaneously integrating serious issues such as mental health, depression and our failing and disintegrating goverment programs. Cal State Long Beach would enthusiastically invite her back to our campus."
– Gina Singh, CSU Long Beach, Assistant Professor, Women's Studies
"Through her performance, Kristina Wong produces a dynamic flow of energy and interaction that grasps the attention of her audience. Wong Flew Over the Cuckoo's nest brings increased awareness and promotion of self/community activism in the Asian American mental health arena."
– Kenyatta Y. Dawson, University of Texas, Austin, CAAS Program Coordinator
PRESS ON CAT LADY
Cat Lady': Exploring performance and loneliness  — SF Examiner  READ ARTICLE HERE
"Part sassy stand-up comedian…she is genuinely funny, has terrific stage timing and uses media with studied originality."
– Los Angeles Times
"REDCAT's innovators show that…The Future is NOW"
– Los Angeles Times Feature article on my development process behind Cat Lady READ ARTICLE HERE
CHINESE LANGUAGE PRESS
"Forget Beijing 2008! Give this girl the Gold Medal for shaking that booty!"
– China Press
(Ok, this is not actually the quote but if you can read Chinese, please tell me what this article says!) READ ARTICLE HERE
"It's a wonder more men with jobs aren't asking her out. Who wouldn't want to take this piece of work home to their folks?"
– World Journal (oops, article taken down by site… will scan original if I can find it and put it up.)
(Ok, so I made that up. But it's another Chinese language article you can run through Babelfish.)
OTHER PRESS…
"She's like Amy Tan on Crack!"
– Jennifer Phang, Awesome Sundance Filmmaker, Director of "Half-life" and "Advantageous" JEN'S SITE
"Kristina Wong is asking to get her ass kicked."
– Loudmouth Newsmagazine READ ARTICLE HERE
"Highly Amusing…"
– LA Weekly
"Brutal but hilarious…a woman who takes life's absurdities very seriously."
– East Bay Express READ
ARTICLE HERE
"If you've seen Kristina Wong perform her one-woman show, you know she isn't your ordinary performing artist– and not just because of her wacky brand of entertainment."
– Thirteen Minutes Magazine READ ARTICLE HERE
"Hilarious…"
– Bitch Magazine READ ARTICLE
"Catch Dry Humping, Catholic School Skirts Tonight"
– Miami New Times READ ARTICLE HERE
"Wong does not live within the boundaries of so-called "acceptable" behavior that many Chinese American women might feel restricted by. Instead, she ventures out to communicate her own views about society, breaking down barriers and giving the world a taste of her own unique personality."
– UCLA Asia Arts Magazine READ ARTICLE HERE
"Other notable shows include Kristina Wong's one-woman performance, 'Ms. Chinatown, 2nd Runner Up…'"
– LA TIMES
"Why are you so super-rad?"
– T&N Webzine READ ARTICLE HERE
"Wicked… Kristina's over-the-top, militant alter ego goes kung fu on their asses, smashing demure stereotypes under her self proclaimed big, stinky, indelicate feet."
– BUST Magazine
"Her gift for subversive humor and storytelling are her most phenomenal assets. She's an innovative leader and a seminal artist of her generation."
– Danielle Brazell, Managing Director of Arts for LA and Former Artistic Director of Highways Performance Space
"Who knew that 21st century performance art might look like stand-up comedy without cocktails?"
– LA TIMES
"A much needed minidose of humor and irony…"
– Ms. Magazine.
"Brilliantly erection-withering…"
– IMdiversity.com READ ARTICLE HERE
"Kristina Wong (a.k.a. Big Bad Chinese Mama) works the crowd with her wit and riot-girl antics."
– Vickie Nam, Editor, Yell-oh Girls! Anthology
"Love at first sight…"
– Imdiversity.com
"Kristina's art is great… She kicks ass!"
– Born in Flames Zine by the Phoolan Devi Kollectiv, Austria
"Upcoming and rising director…shining… pushed the limits in visual and narrative effects"
– Asianamericanfilm.com
"Maybe people are too busy laughing at how she has subversively tucked her political agenda into her art to really want to hurt her. Or maybe, she's the one kicking ass."
– Loudmouth Magazine
"Looking for a quiet, docile, submissive little Asian girl? Look Elsewhere… What Kristina Wong has to say may be a little hard to swallow, but like most pills, this one is good for you."
– Pacific Ties Newsmagazine
"The self proclaimed 'revolutionary tucked inside a solo performer, filmmaker, writer, activist, educator, actor and other hats' juggles a full schedule, but still finds time every once in a while to dangle some subversive humor to her hungry public."
– Pacific Citizen ARTICLE REPRINTED HERE
RADIO INTERVIEWS
Radio Interview on Bilingual Sports Radio in Miami for the South Beach Comedy Festival — LISTEN HERE
OTHER INTERVIEWS
Part I: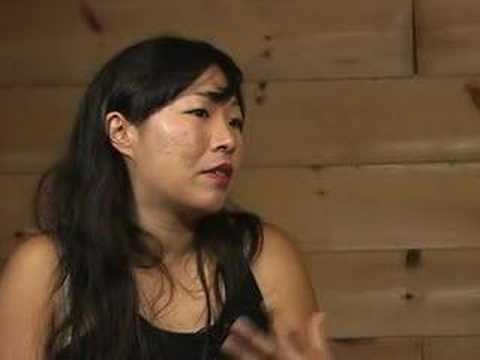 Part II: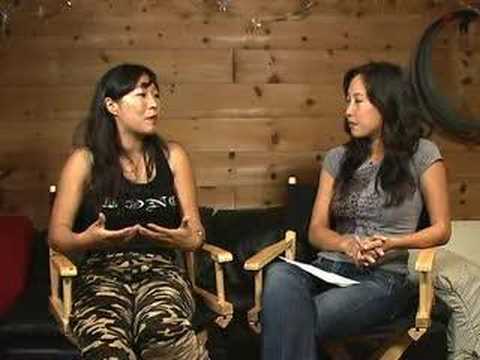 When your car is more famous than you are!

Here is some press that Harold, my dead vegetable oil car received while he was alive.
LA Times (I was on the front page of the calendar section with Harold dressed like a lady of ill repute!)
NPR Interview (I show up for a teeny second towards the end of this.)